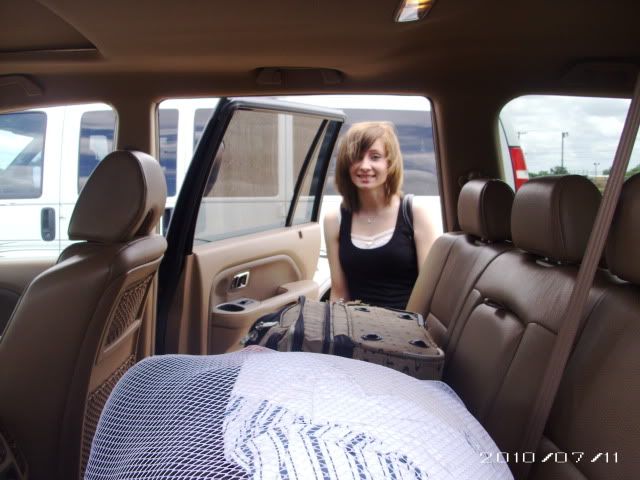 Off to Camp!
This is the only picture my 15 yr old would allow me to take today.
This her unloading her "stuff" to go to Camp.
You do know it's soooo "uncool" to be
caught posing for a picture for your Mom.
I used to go most every Summer;
sometimes twice a summer.
Church Camp.
There was no air-conditioning, no pool,
and we girls had to wear dresses 24/7.
Still, we loved it.
We didn't know any better.
Great memories!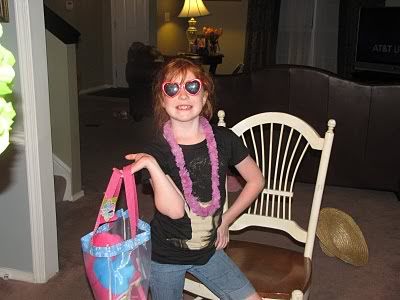 7 yr old Granddaughter taught me
this Camp song last week.
(gotta read carefully to "get" it)
"If I had a little white box
to put my Jesus in,
I'd take it out
and *smooch *smooch *smooch
(kissing sounds)
and share him with a friend.
If I had a little black box
to put the devil in,
I'd take him out
and SMASH HIS FACE
(pounding palm of one hand w/fist)
then do it all again!"


Camp songs seem to have changed
a bit since I was a camper. !!!
Did you go to Camp when you
were a kid?
Good or bad experience?