Food - Friends/Family - Fun!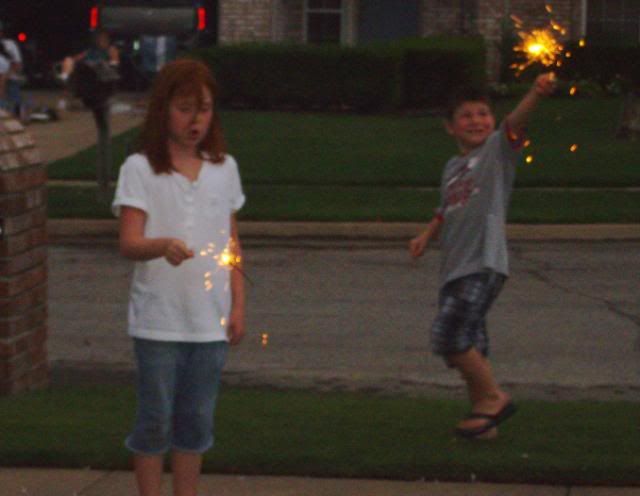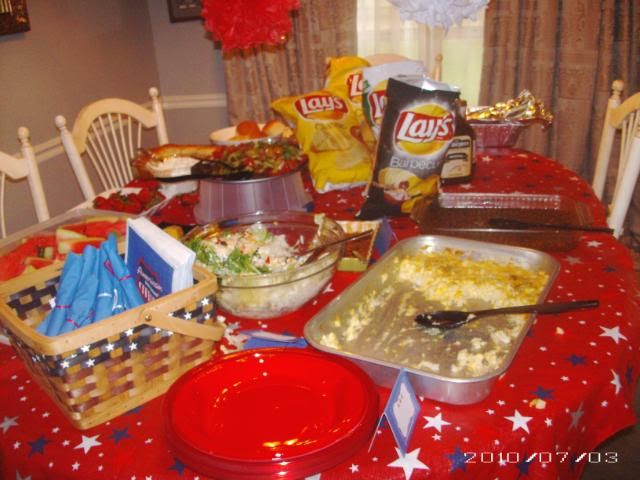 This is the remnants of the food table
after all the meats had been refrigerated.
Wide assortment of smoked meats, salad,
BBQ Beans and Potato Casserole,
along with homemade dinner rolls
and a variety of chips & desserts.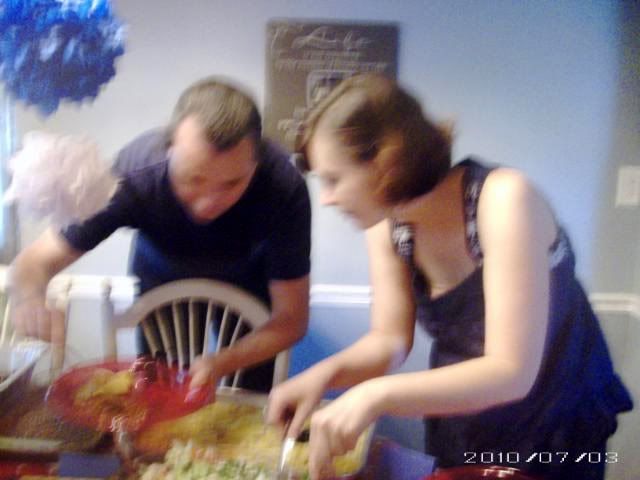 My oldest son, Grey, with Brigid, his SO.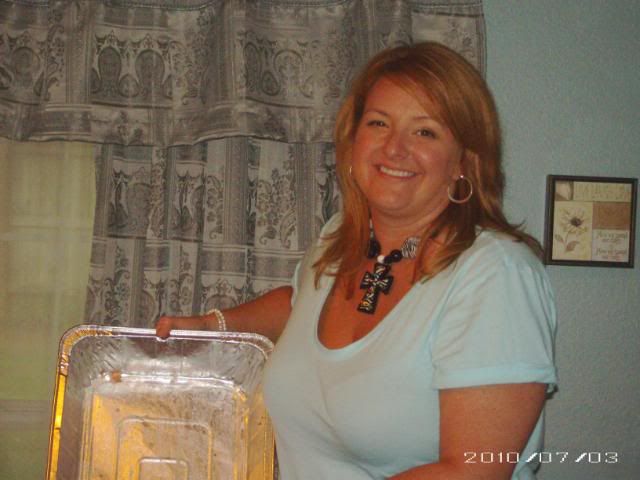 My oldest daughter, Amy,
who commandiers the BIG party!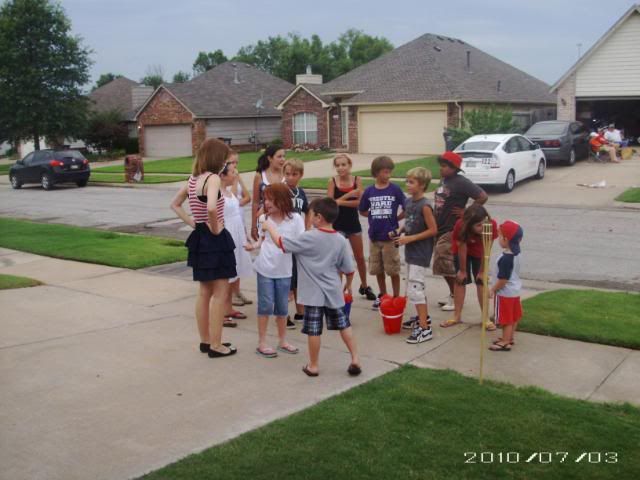 Family, friends, and neighborhood kids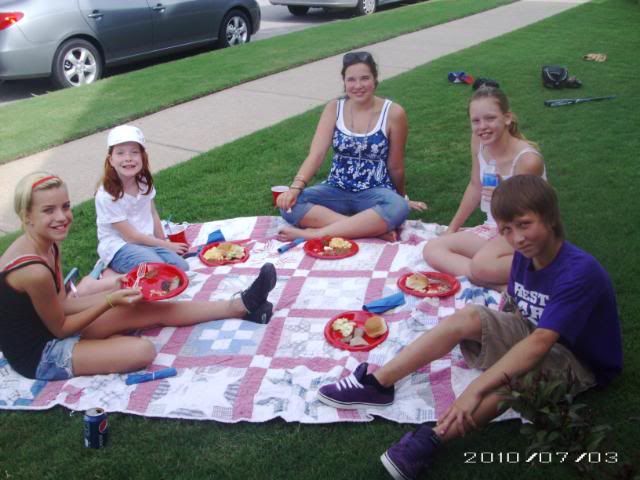 Dinner on the ground.
Stashia (youngest daughter) & Gracie

My sister and her husband.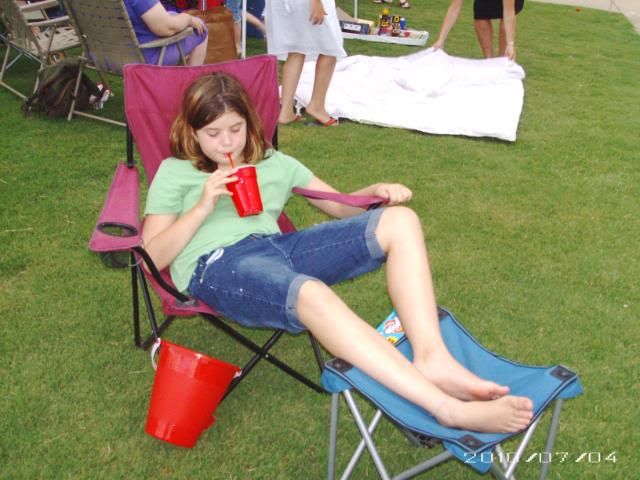 Queen Paige, resting a bit.