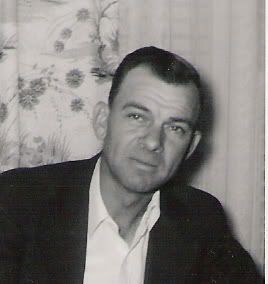 Today is my Dad's Birthday.
This is one of my favorite photos of him,
I think it was taken when he was 35ish.
Isn't he handsome?!

He's been gone for 2+ years now,
but he still lives on in my heart.
He would be 89 years old today.

If you still have your Dad be sure to
tell him often just how much you love him.
I did, and it's such a comfort to have no regrets.