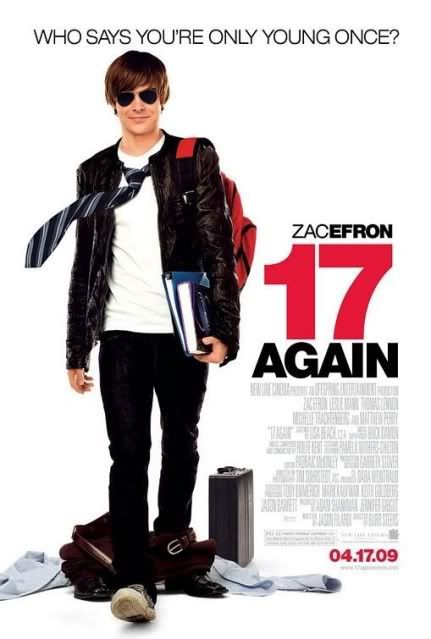 This movie is about a guy whose life didn't quite turn out how he wanted it to and wishes he could go back to high school and change it. He wakes up one day and is seventeen again and gets the chance to rewrite his life.
I've seen this movie,
and it's given me something to think about.
Rewrite your life at 17 ?
1. If you could do this, would you?
2. What were you like at 17?
3. What would you change?
Is there ONE among us who wouldn't want a "do-over" for at least a tiny portion of their life at 17?