Today is Living Room Friday on Kelly's Korner.
What fun!. *note: I had to "scrunch my photos
because of the layout on my blog."

Life on the Bayou -

Please come in and have a seat
while I pour us up a big cold
glass of Sweet Tay. 'kay?

This is our living room, all decked out for Summer.
The walls are Sage Green, tho it doesn't show up in the photo.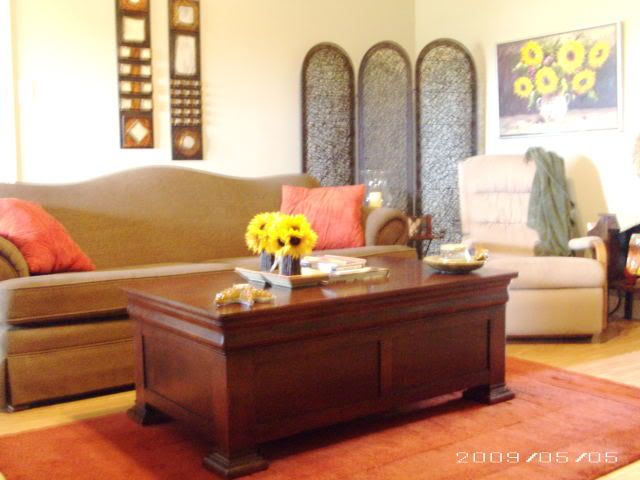 ,
This little area is across from the sofa and next to our giant blackhole TV (which I love almost as much as my husband and children), but I'm not gonna show it to you. No one sits in these chairs unless we have guests, as you can't view the blackhole well from this vantage point...Notice the photos above the chairs -

"Way back, when I was a kid. . ."
I grew up learning to read from the infamous "Dick and Jane" readers. I have fond memories of that time so I took photos from the reader and framed them. I love them, but Princess finds it embarassing to have the word, "Dick" on the living room wall.
I tell her to "get over it".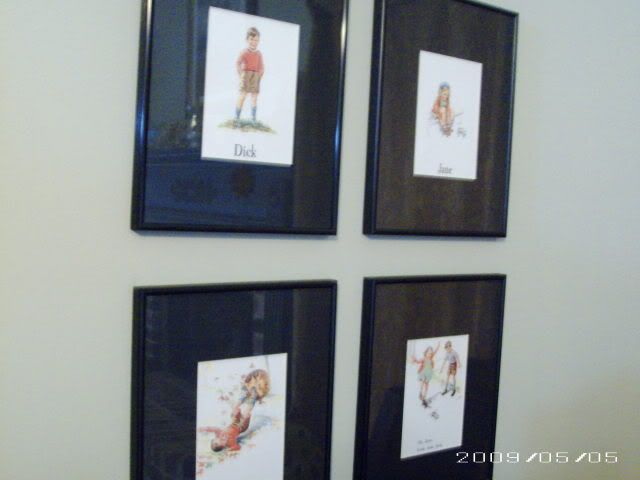 This is my Curio cabinet,
at the front end of the living room.
I love the Curio but have always found it difficult
to arrange the items in it. . .You get a little peek of the entryway in this photo.


This is the opposite end of the room.
When we moved in the fireplace was white,
like all the molding in the house.
I refinished it to this black color.
It was a fun, easy project.
I was pleased with the result...
The chair and footstool are referred to in our house
as "Mom's Nest". This is where I hang, when I'm
not doing important things like Blogging, eating,
shopping, etc. Note my Leopard throw I bought for myself,
and the placement of the "remote".

Now I am showing you the sacred, somewhat hidden area we call "no man's land", cause this is "Kramer's bed/pillow". Kramer is my 14 yr old co-dependent Cockapoo. This is where he hangs when he is not doing other important things like, eating treats, peeing in the flower beds, or pestering Princess.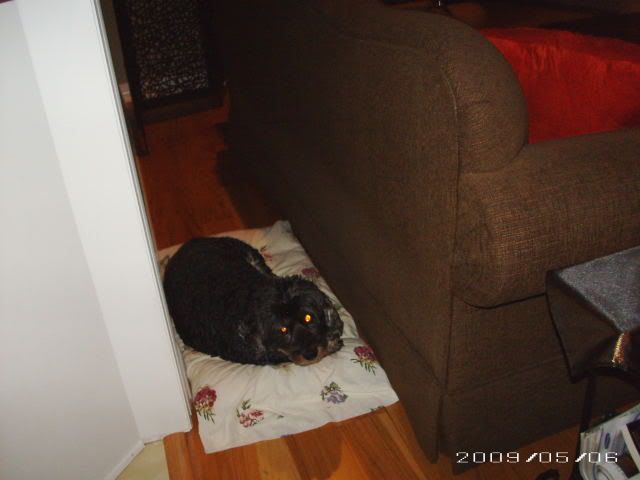 Thanks for stopping by.
Ya'll come back now.
Ya' hear?!