This is my Husband.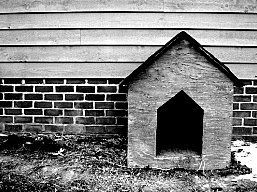 This is where he currently resides.
I innocently misled the readers of my previous post to believe that there had been a recall on

Lindt Chocolate Truffle candy bars

.

This is NOT the case.
Please buy and eat

Lindt Chocolate

to your fill.
They are perfectly safe.
Said Husband went to great length to "PRANK" me,
thinking it was hysterically funny to make me think I
had sent my Mom poison candy for Mother's Day.
What a nut case guy!
This is gonna cost him