Oh how we love
"Kelly's Korner"

and the fun home tour we get to
participate in on Friday's.
Since we are independently wealthy we have an
entire

G

uest House

for our guests to enjoy.
Funny, they never stay very long.
Hmmmm.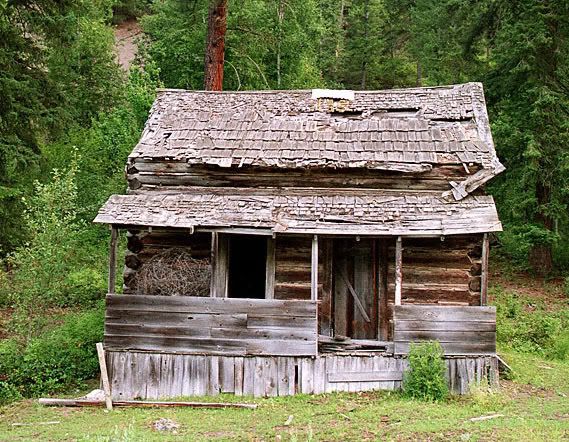 Ok. Ok. I know you know I'm messing with you.

* * * * * * * * * * * * * * * * * * * *
This our Guest Room.
It is a work in progress, but you're certainly
welcome to take a look around.
Yes, the room is quite small and I've filled most
of the space with this King sized bed.
I've found that guests rather have a BIG, comfortable bed
and less foot room, than lots of foot room and a small bed.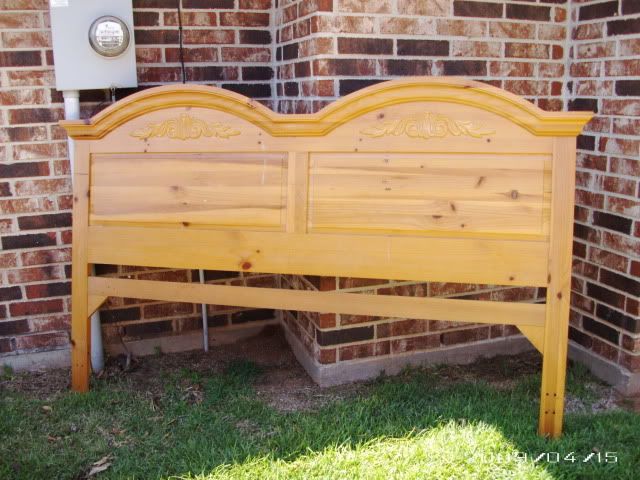 This is my current project.
I was given this headboard and I am painting
it black. When I'm finished it will go into
the Guest Room.
Since there is not room for a bedside table on this side of the bed, I hung a small shelf (which is large enough to hold a Kleenex box and a glass), and placed a clip-on light at the edge of the shelf. The light can be used for reading. On the floor (which doesn't show in this photo) I have a round decorative hat box filled with current magazines for our guests use. Space is prime in this room since there is so little of it.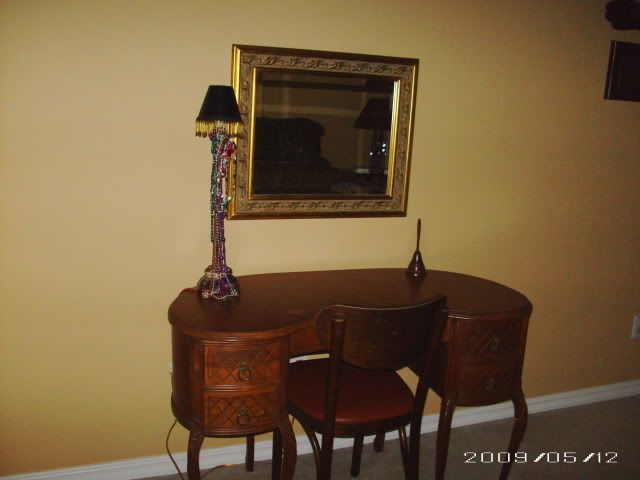 This little dresser is literally a God-send as I found it in the trash at the curb waiting for pick up. It had a "boo boo" on one leg which was easily fixed. Yea! Notice the Mardi Gras beads draped on the lamp. I want this room to have a New Orleans feel about it, since we live in Louisiana.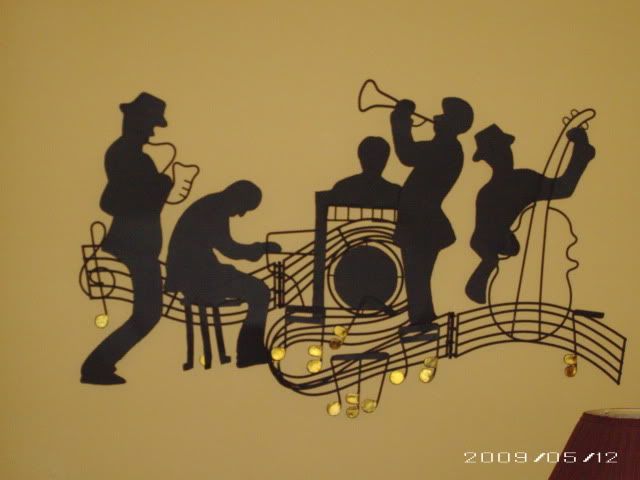 This is on one wall.
Darn! You can't tell from the photo but in the framed piece it says
"Room Service".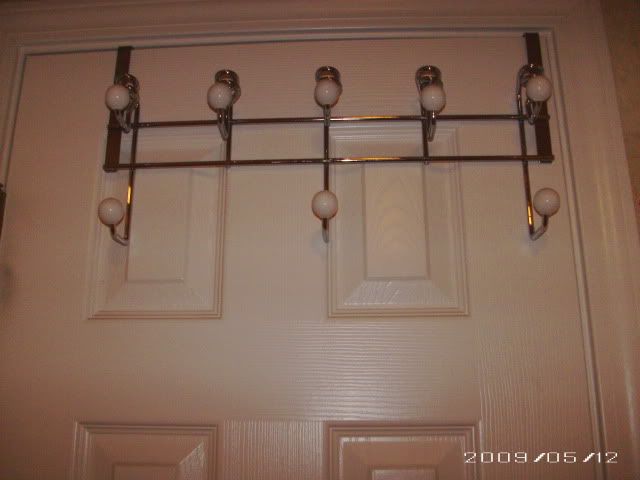 This is on the back of the Guest Room door.
It allows for hanging clothes, robes, etc.
We use the closet in the room for our personal storage, so it's not an option for our guests.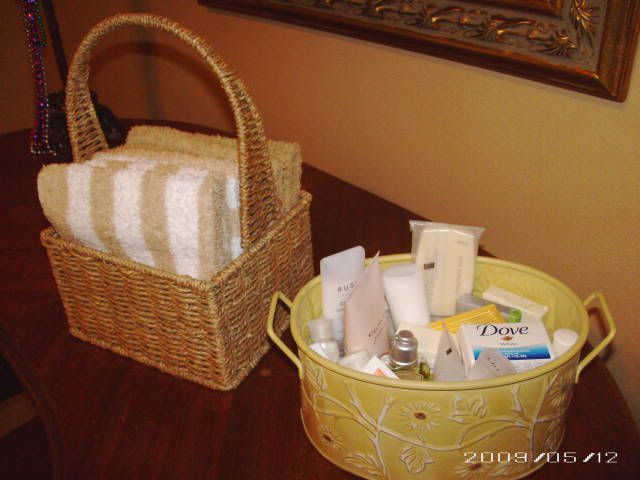 These are a couple of very simple to do things that I like to do when we have guests. I place both of these in the guest bathroom when we have guests. The washcloths are only used by guests so they stay "new-looking" for quite a while. The toiletries are items I've brought home from hotel rooms OR have ordered off of Ebay. That way if the guests have forgotten anything or just want to try something new they have access to this.
Thanks for stopping by.
I'll be cruising by to see your Guest Room soon.