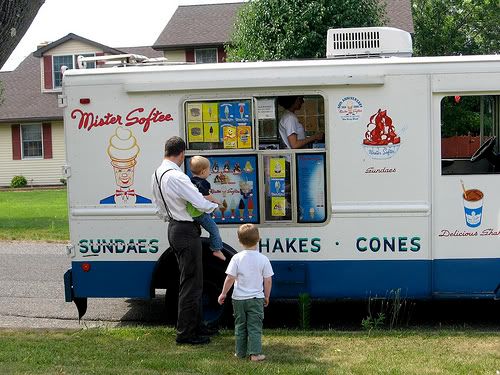 Do you remember the rush that came when you heard the music from the Ice Cream Truck?
When I was new to the "Ice Cream Truck" experience I would always order a Red Popsicle...Then my taste grew a bit more sophisticated and I ALWAYS ordered the "Orange Push-up" (and I don't mean bra), basically it was orange sherbert on a stick. And. I. Loved. It.
Funny how ice cream from the Ice Cream Man always tasted better than what Mom kept in the fridge.

And is there anyone who has not had the "job" of sitting on the ice cream freezer as the adults turned the handle to churn the Homemade ice cream? The ice cream freezer was engulfed with ice, then sprinkled with rock salt, a quilt placed on top of it all and a child always recruited to sit a top it all.

My family always made

Homemade Vanilla

ice cream.
It was good.
Then, when I married my husband I was introduced into the world of Homemade "flavored" ice creams. Their family favorite was

Homemade Banana Ice cream

which was always served with Chocolate Cake with Chocolate Frosting and topped with Hershey Chocolate Syrup. . .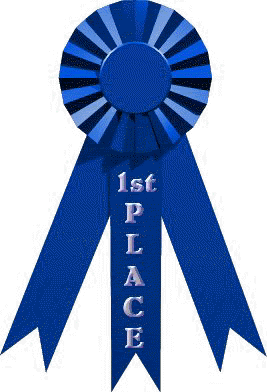 Later we had a personal friend who was the Homemade ice cream expert and he proved it by winning first place in the Tulsa Homemade Ice Cream Contest one summer. It was his concoction of

"Milky Way Ice Cream"

which secured his claim to fame. My mouth still waters just to think about it.

Please don't be too jealous, but I must tell you that once we went to the Mecca of ice cream goodness, when we managed to take a tour through the infamous
"Ben & Jerry's Ice Cream Factory
"

in Vermont. Almost as much fun as Disneyland!